RDA Northern Rivers was a leading partner and committee member for the recent AusFAC 2021 agripreneurs challenge, held in the Byron region on 19 and 20 April 2021. Six of the most innovative Aussie agripreneurs came to Byron Bay for our event. We kicked off with a meet and greet welcome event at the award-winning Harvest Newrybar. Thanks to Blair and the team for providing the perfect environment to the start of our event.
Our competitors, judges and special guests were treated to a local agri-industry tour at Edenvale Foods in Alstonville before the main event at the Byron Community Centre on Saturday afternoon. Big thanks to Stuart Picken of Eden Foods for both the tour and delicious catering for afternoon tea at the main event.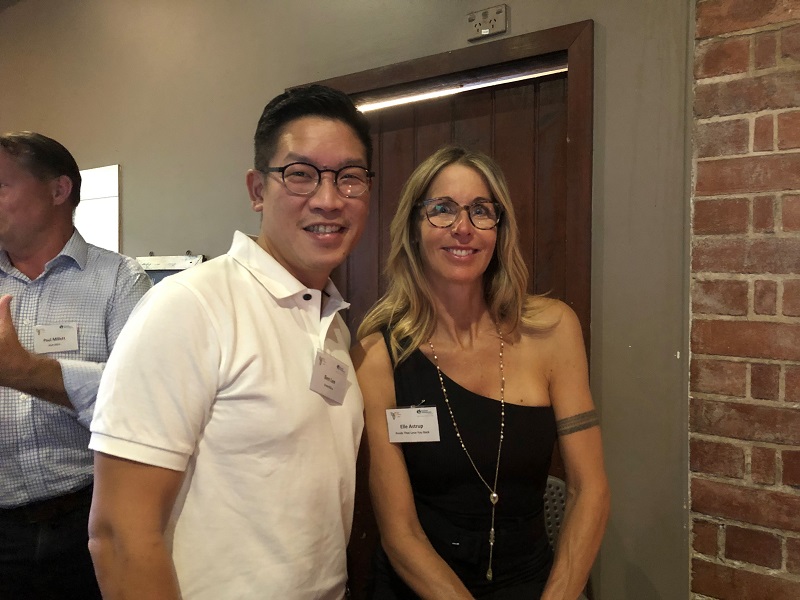 This unique competition saw our six competitors pitch to set questions across three rounds with the winner from each round competing in the final pitch. Our three finalists were put to the test with questions coming from judges and the audience in this final round.
Our judges had a tough decision deciding who will take out the Australian Agripreneur of the Year 2021 Award with InvertiGro, who have developed an innovative indoor vertical food system taking out the honour (CEO Ben Lee pictured above with Elle Astrup from Foods That Love You Back). While InvertiGro took out the title we think all of the competitors were winners in innovation and encourage everyone to check them out (see links below).
Finally, we can't complete this wrap up without thanks to our fantastic sponsors, nbn Co, AusIndustry and Sustainable Agency, supporters Harvest, Edenvale Foods and Flow Hive and partners Sourdough Business Pathways. We couldn't have done it without you.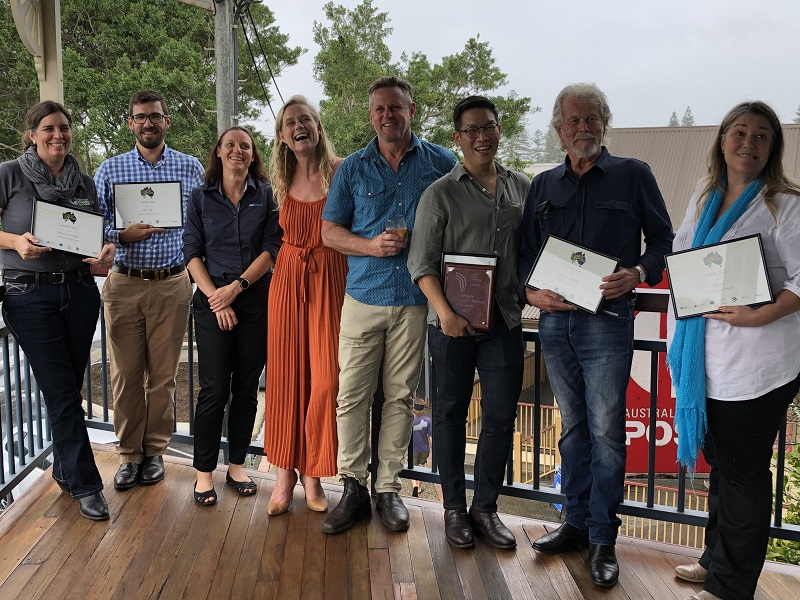 AusFAC 2021 competitors and judges, from left Erica Hughes (Farmer Meets Foodie), Louis Frost (Ceres Tag), Jan Rooney (judge – nbn Co.), Maria Collyer (judge – Entrepreneur Facilitator), Adam Gibson (judge – Venture Organics), Ben Lee (InvertiGro), Graham Anderson (Anderson Horticulture) and Maree-Louise Satarossa (8Corners). Our sixth competitor was Cameron Leeson of thingc Robotics who is not in the photo.