An innovative vision of freight for the Northern Rivers NSW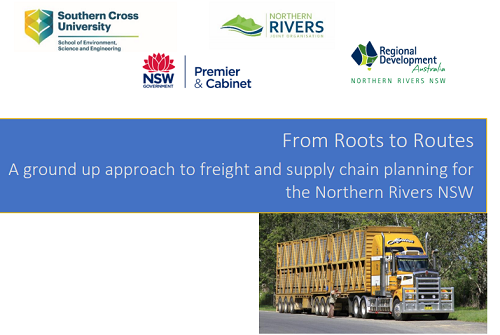 RDA Northern Rivers co-sponsored the development of a strategy, undertaken through Southern Cross University, to set out the appropriate regional development for better access to Brisbane, southern Queensland and northern NSW.
The Strategy has identified 20 initiatives that together realise the vision for the freight and supply chain network and needs of the Northern Rivers Region.
The initiatives include strategies for the development of a regional freight hub, local infrastructure and collaboration between local government, industry and transport companies.
You can download the strategy from the links below