In 2018 RDA Northern Rivers collaborated with the Northern Rivers seven regional councils to undertake a survey of our regional food hubs.
The Northern Rivers Regional Food Survey, released in January 2019, provides a rosy picture for the future of our food industry.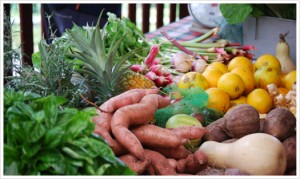 Key findings show high growth expectations and strong demand for additional floor space from local food manufacturers. Eighty per cent of food producers indicated expansion expectations beyond five years.
Food manufacturing enterprises with 0 – 5 employees made up over sixty per cent of respondents. However, staffing expectations of food manufacturing businesses suggest the number of businesses employing 6-50 employees may increase from 21% to 42% of businesses over the next 5 years.
Support for food manufacturing precincts was also strong. Respondents indicated that food hubs/precincts should provide networking opportunities, small business incubators, shared facilities and vocational training and tourism opportunities. Support for compatible food-related industries and activities within food hubs was also strong.
You can download the full report here