Ballina Shire Council
Writers on the Road as StoryBoard bus comes to Ballina – Northern Rivers Community Gallery (NRCG) is once again partnering with Byron Writers Festival for a pre-festival event favourite, 'Writers on the Road'.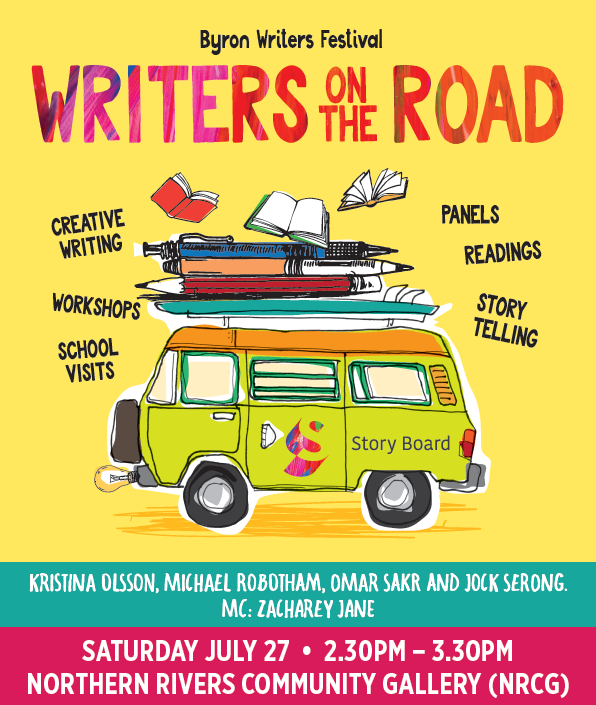 Celebrated crime writers Michael Robotham and Jock Serong along with author Kristina Olsson and poet Omar Sakr are doing their time for crime, on the run in the Byron Writers Festival StoryBoard bus. Part of a north coast tour, the free community event will be hosted by the Northern Rivers Community Gallery on Saturday 27 July 2019 before the final showdown at the Byron Writers Festival (2-4 August). The heist…sorry, event, starts at 2.30pm sharp in the Gallery and is open to the public.
More information and news from the Ballina region is available through the Ballina Shire Council website.
Clarence Valley Council
Switch to e-Notices and win – Clarence Valley Council rate payers can win up to $2,000 off their residential rates, simply by registering to receive their rates notice electronically (eNotices). The use of emailed bill delivery is quicker, cheaper and better for the environment. Registering for eNotices is free and easy through the eNotices portal. Signing up for this free service will also let you log in to the web portal so you can change your email details, retrieve forgotten passwords, view and reprint notices.  More information is available through the Clarence Valley Council website.
More information and news from the Clarence Valley region is available through the Clarence Valley Council website.
Lismore City Council
Ideas wanted to help grow Lismore as a regional city – Lismore City Council is developing a new Economic Development Strategy and they need input from the local business community. The Economic Development Strategy will identify ways to support sustainable growth of existing industries and services, and encourage the development of new ones over the coming decades. The Council is holding a series of community workshops in July and August to seek feedback. Workshop topics include Economic Development Initiatives, Innovative and Connected City, River City Lifestyle, Growing Professional Services and more. Information about workshop topics, locations, dates and times can be found on the Lismore City Council website.
More information and news from the Lismore region is available on the Lismore City Council website.
Byron Shire Council
Byron Markets now at Cavanbah Centre – The Byron Farmers Market has moved to the Cavanbah Centre on Ewingsdale Road. The six month temporary relocation is necessary as work starts on the Byron Bay bypass and the bus interchange on Butler Street. Byron Shire Council staff have been working with the market organisers for several months to prepare for the move, and to let the community know what is happening. The only change to the market will be the venue – people will still find all the regular farmers and stall holders every Thursday from 7-11am.   Byron Shire Mayor, Simon Richardson, said he hopes that people will continue to support the Farmers Market in its new temporary location. "The Cavanbah Centre is on Ewingsdale Road and there is a cycle path leading straight there so I'm hoping people will jump on their bikes and ride out to the Farmers Market," he said. The Cavanbah Centre also has plenty of free parking for those who drive and there will be a free shuttle bus travelling between Byron Bay town and the Cavanbah Centre. The Byron Farmers Market will move back to the Butler Street Reserve in January 2020.
More information and news from the Byron region is available through the Byron Shire Council website.
Tweed Shire Council
Tweed Heads cultural plaza takes shape – The Tweed Heads Civic Centre is receiving a $1.2 million upgrade that includes an enhanced forecourt area with better accessibility, greater energy efficiency and new equipment for the auditorium, and a social enterprise cafe jointly funded by the Australian Government's Building Better Regions Fund and Tweed Shire Council. Work began with a technical upgrade of the Tweed auditorium in January, which included an electrical and lighting upgrade that will improve lighting energy efficiency by almost 80 per cent per hour of use, and improvements to the stage to enhance functionality and performance scope. The auditorium upgrade was completed at the end of March, with work scheduled to begin in late July on the enhanced forecourt, library return chute and reading room, accessible car parking and social enterprise cafe. All work will be completed by December 2019 (subject to weather conditions). The Council operated social enterprise café will provide training and employment opportunities for young and older people, people with disabilities and others who need support to enter the workforce.
More information and news from the Tweed region is available on the Tweed Shire Council website.
Kyogle Council
Lines in Space, Life in Place – The current exhibition at the new Roxy Gallery space features local artists Rebecca Tapscott O'Meara and Jill Runciman. Both women are heavily involved in pursuing their interests in art making with a passion that sees them manage employment, family life, community participation and time for exploring their individual creative interests. The two artists have been exploring the world of cyanotype printing and playing around with embellishing their images through the incorporation of digital collage and drawing. By working on a two-dimensional plane they have both found interesting individual ways to tell their own creative stories on life. Lines In Space, Life In Place officially opened on Friday 5 July and will be on exhibition until Sunday 4 August, providing gallery patrons a raft of time to visit the exhibition and show their support for local artists.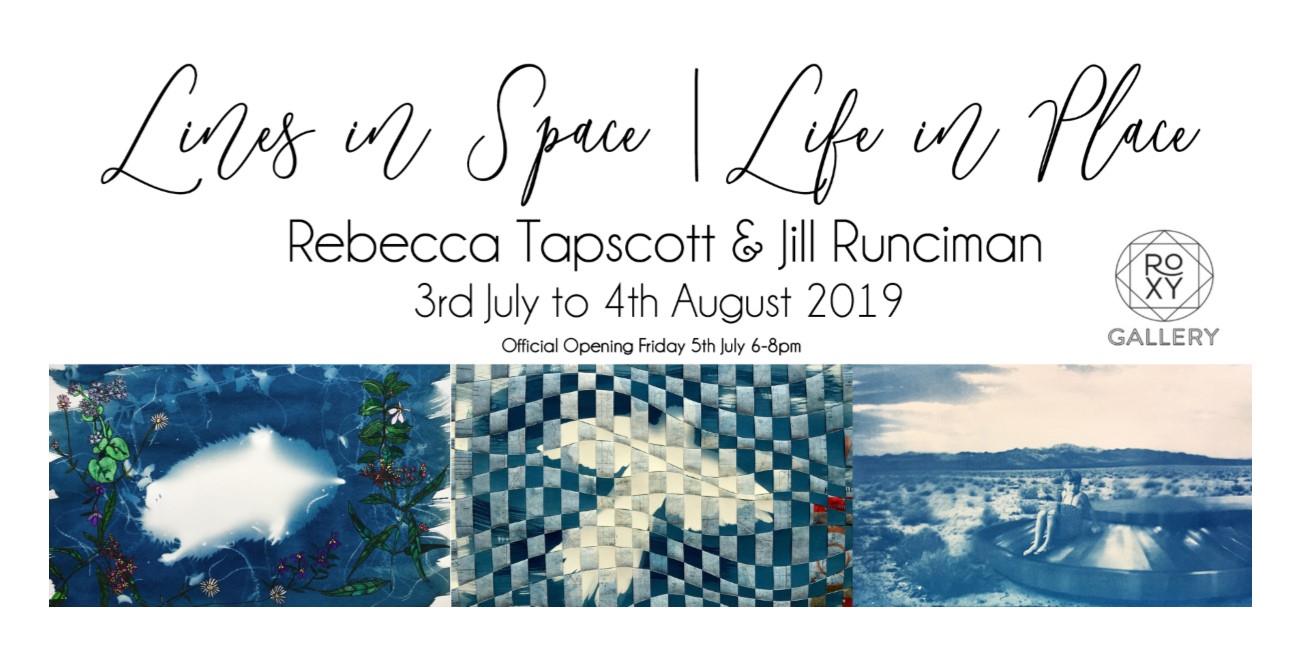 More information and news from the Kyogle region is available from the Kyogle Council website.
Last Updated on