Clarence Valley Council
Community Initiatives program open for applications – Non-profit organisations or groups/individuals (auspiced by a NFP organisation) are encouraged to apply for Round One of the Clarence Valley Council's Community Initiatives Program. The program supports new or continuing projects and initiatives for the benefit of the Clarence Valley community. The four funding categories are: cash, towards the cost of small projects/initiatives; Rates, to cover the cost of general rates; Fee Waiver, to waive the fees of hiring the Council's venues; and Schools, $100 for awards nights only. Applications are now open and close 30 April 2020. More information and how to apply see the Clarence Valley Council website.
More information and news from the Clarence Valley region is available through the Clarence Valley Council website.
Lismore City Council
Eat the Street brings more than food to the Lismore CBD – Lismore's annual street food festival, Norco Eat the Street, returns to the Lismore CBD on Saturday14 March 2020.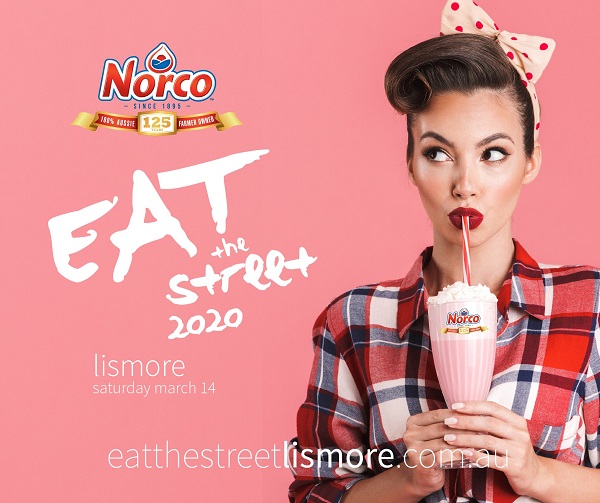 The Lismore City Council sponsored event attracted 25,000 visitors in 2019 and 2020 expects to bring even more people into the heart in 2020. As well as more than 50 food and trade stalls, patrons will be entertained by local and interstate performers on the free Southern Cross University stage. This year's event includes a number of ticketed events from Thursday 12 March and includes the Garden Party, a private area in the Back Alley Gallery with the convenience of a private bar, seating, shade and facilities, and entertainment on the day. More information can be found at www.eatthestreetlismore.com.au.
More information and news from the Lismore region is available on the Lismore City Council website.
Ballina Shire Council
Rise in wet wipes an unnecessary cost to ratepayers – Ballina Shire Council's waste water fitter, Mark Fleming is sending a clear message to residents and visitors to the Ballina Shire – do not put wet wipes in the toilet. He says that none of the many wipes available in the market can be flushed, even if they say 'flushable'. Wipes are the biggest culprits for blockages that occur within properties own plumbing, the sewer main and any one of the Council's 124 pump stations. "The material used to make these wipes is actually quite strong so when hundreds meet in a pump station they become one very tough mass that even wears away at the steel within our pumps" he said. And the occurrence of blockages is increasing with an average of three blockages needing to be cleared a week, which is a substantial cost to ratepayers. So what can you do to stop it? Mark says "Remember the three p's, pee, poo and paper, the only things to go down the toilet."
More information and news from the Ballina region is available through the Ballina Shire Council website.
Byron Shire Council
Nominations open for the 2020 Byron Sustainability Awards – Byron Shire Council is seeking nominations for the Byron Shire Sustainability Awards 2020 for outstanding projects and initiatives from individuals, groups and organisations in the following four categories: Sustainability, Biodiversity, Waste and Water. The awards seek to acknowledge innovation in sustainability by celebrating and recognising people who are going above and beyond to protect and enhance the environment and make a real difference. Entries will be judged by a panel in May and shortlisted applicants will be invited to participate in a Make Change Happen masterclass, to inspire further collaboration with change-makers in the community. Finalists and winners will be announced at a Sustainability Awards 2020 Ceremony on Thursday 4 June, in the lead up to World Environment Day. Nominations close Tuesday 5 May 2020. For information, updates and to make a nomination, go to: www.byron.nsw.gov.au/sustainability
More information and news from the Byron region is available through the Byron Shire Council website.
Richmond Valley Council
Funding available for events in the Richmond Valley – Organisers of events held between 1 July 2020 and 30 June 2021 can now apply for Richmond Valley Council funding aimed at driving visitor numbers and showcasing the authentic and beautiful Richmond Valley. The Richmond Valley Event Funding Scheme is now open to support more grassroots events and local economies. The 2020-2021 Event Funding Scheme is developed to support and encourage events and will offer successful applications both cash and in-kind support. Richmond Valley Council has a rich history of supporting sporting, arts, cultural, community and special interest events. Some of the previous recipients of this funding have been the Evans Head Malibu Classic, Casino Truck Show, Evans Head Great Eastern Fly-In, Woodburn Riverside Festival, Northern Rivers Auto Spectacular and many more. Applications are open until 3 April 2020. For more information and to lodge an application, go to www.richmondvalley.nsw.gov.au.
More information and news from the Richmond Valley region is available on the Richmond Valley Council website.
Tweed Shire Council
Consultants to further work into Tweed's water supply and water savings options – The Tweed Shire Council has engaged two consultants to further the work of a community-based Water Review Strategies Project Reference Group (PRG). The PRG, made up of eight community members and two councillors, has been meeting for the past year to review Council's work to date across its three water strategies – Drought Management, Demand Management and Water Supply Augmentation. The reference group has asked Council to engage consultants to investigate further options or complementary options for the augmentation of Tweed's water supply and a variety of water-saving programs. Currently Council is working on preparing the Environmental Impact Statement to raise the wall of Clarrie Hall Dam to provide greater water storage as its preferred augmentation option. At the request of the PRG, Council has engaged Hydrology and Risk Consulting Pty Ltd (HARC) to undertake more investigations of other water supply options to confirm and/or complement the raising of the dam wall. HARC will look at available groundwater supplies, alternate water sources and alternative storages, the use of recycled water and desalination options. For more information visit https://www.yoursaytweed.com.au/review-of-water-strategies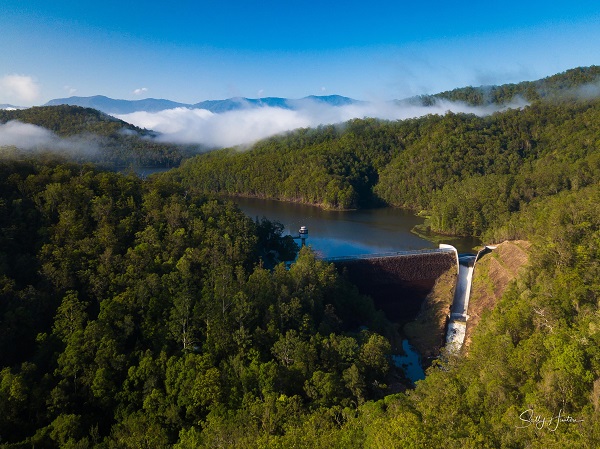 More information and news from the Tweed region is available on the Tweed Shire Council website.
Last Updated on