Clarence Valley Council
Protection of endangered emus a community responsibility – Clarence Valley Council is urging residents to consider installing emu-friendly fencing to help protect the last 50 coastal emus remaining in this endangered population.
Clarence Valley Council's natural resource management project officer, Dr Caragh Heenan, said "members of the public are encouraged to consider the needs of native wildlife when installing fencing and choose wildlife-friendly options. Many fences in critical coastal emu habitat around Shark Creek and Taloumbi were destroyed after the recent fires, so rethinking the fencing needs of the landholder could play a critical role in protecting the coastal emu." Certain kinds of fencing or thick weed growth can limit the ability of the coastal emu to access food trees and habitat, while fencing close to the roadside can increase the risk of vehicle strike as emus cannot easily cross the road. Barbed wire, mesh and electric fencing all impact on emus so are discouraged. "Allowing coastal emus to move freely in our landscape helps the birds and the native vegetation, as emus disperse seed and promote germination of many of the native shrubs, herbs and grasses in our region," Dr Heenan said. Following the recent bushfires, Clarence Valley Council is more interested than ever in receiving sightings of emus, particularly chicks. Sightings can be reported on Coastal Emus in the Clarence.
More information and news from the Clarence Valley region is available through the Clarence Valley Council website.
Lismore City Council
North Coast National receives Major Event grant – The North Coast National, bringing the Lismore Show to the region this week, has been given an extra boost with a $10,000 Major Events Fund grant from Lismore City Council. The National is one of Lismore's signature events, attracting tens of thousands of visitors every year. "It is a great community event that injects money into our local economy. It is also a chance for our local producers to show off their produce," said Lismore Mayor Cr Isaac Smith. The Lismore Show opens on Thursday 17 October and runs until Saturday 19 October at the Lismore Show Grounds. Tickets are $12.50 with children under 16 free.
More information and news from the Lismore region is available on the Lismore City Council website.
Byron Shire Council
Solar carpark roof powers Byron Council – The Byron Shire Council's $380,000 solar carpark roof is operating and ready to offset almost a quarter of the daily electricity use of the council's administration building. Annual savings to council are estimated at $30,000 a year. "This is a fantastic project on so many levels.  Council is able to use the sun for our power, but the savings will benefit our residents and ratepayers," Byron Shire Mayor Simon Richardson said. "It also brings Council one step closer to being 100 per cent net zero emissions, or carbon-neutral, by 2025." An added benefit is the shade provided by the panels to the 40 car spaces beneath them and the installation of an electric vehicle charging station. Byron Shire Council now turns its attention to the development of solar projects on Dingo Lane near the Resource and Recovery Centre and at the three sewerage treatment plants in the Byron Shire.
More information and news from the Byron region is available through the Byron Shire Council website.
Ballina Shire Council
Support program for festivals and events now open – The Ballina Shire Council Festival and Event Sponsorship Program for the 2020/21 financial year is now open. Local event organisers are invited to submit an expression of interest by completing the online application form and lodging with the council. Around $100,000 is available for sponsorships. More information and application forms are available from the Ballina Shire Council website.
More information and news from the Ballina region is available through the Ballina Shire Council website.
Richmond Valley Council
Dollars for Richmond Valley's Clubs and Community Groups – Twenty three community groups across the Richmond Valley have shared in more than $49,000 in funding thanks to Richmond Valley Council's Community Financial Assistance Program. This year's recipients included sporting and recreation clubs, social support groups, community halls, conservation groups, local cultural groups, and senior citizens and youth clubs, located right across the Valley. Recipients include Ellangowan Hall, which received $3,8000 for essential upgrades and maintenance, Evans River Killer Whales Rugby Club, who received $5,000 for a new scrum machine and training equipment, and Keeping Our Freedom Youth Indigenous Corporation who received $1,900 for a gallery hanging and lighting system. More information about the awards is available from the Richmond Valley Council website.
More information and news from the Richmond Valley region is available on the Richmond Valley Council website.
Tweed Shire Council
Vote for your favourite Sustainability Award nomination – People's Choice voting for the Tweed Shire Council's first Sustainability Awards is now open. The community can access information about each nomination, and vote for their favourite entries across three categories: Regenerative Agriculture, Wildlife and Habitat Conservation and Tweed Sustainability, from the Tweed Shire Council website. The winners will be announced at a showcase event on 15 November 2019. Tweed Shire Council has received 40 nominations across the three categories from businesses, schools, community groups and individuals who are working to protect and enhance the Tweed's environment and sustainability. Nominations include waste reduction, sustainable farming, wildlife protection, soil improvement, bush regeneration, weed control and water saving. Voting for the People's Choice Awards ends at midnight on Sunday 3 November 2019. Vote now at www.tweed.nsw.gov.au/SustainabilityAwards  or in person at Council's Tweed Heads or Murwillumbah offices.
More information and news from the Tweed region is available on the Tweed Shire Council website.
Kyogle Council
Festival of Small Halls comes to Mallanganee – The Festival of Small Halls Spring Tour is coming to Mallanganee on Wednesday 30 October 2019, with featured artists The Jellyman's Daughter and Ash Bell and Sara Tindley. Festival of Small Halls is Australia's largest music tour dedicated exclusively to regional, rural and remote Australia. Producer Eleanor Rigden says programming the tour hand-in-hand with some of Australia's biggest music festivals means regional communities can leverage access to the same standard of arts and culture as their metropolitan counterparts. Tickets and information is available from https://festivalofsmallhalls.com/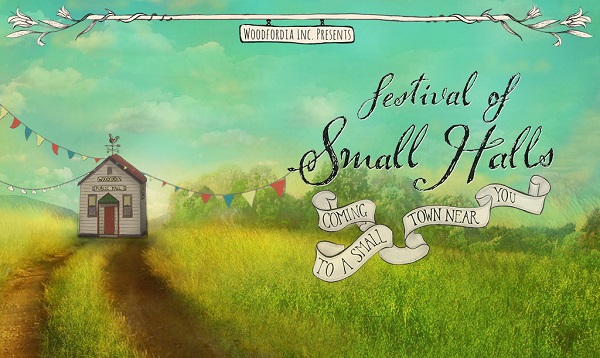 More information and news from the Kyogle region is available from the Kyogle Council website.