The first Regional Development Australia NSW & ACT Prospectus has been released. The document provides an insight into the diverse yet connected network of RDA's across NSW and ACT.
The Hon. Nola Marino MP, Assistant Minister for Regional Development and Territories presented the NSW & ACT Regional Development Australia (RDA) Prospectus and said the following about this document.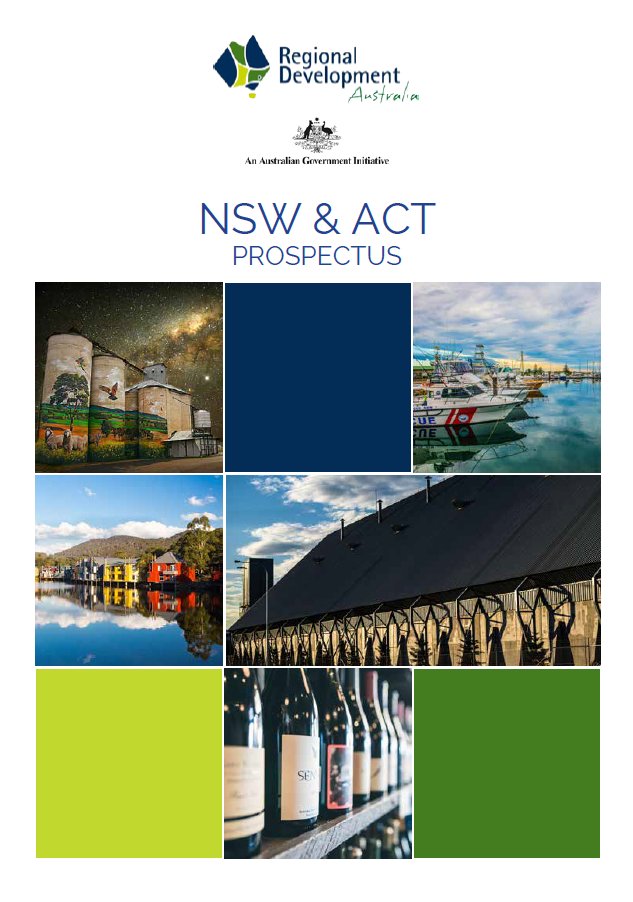 "This document highlights the economic, social, and environmental strengths and opportunities of the regions through the lens of the RDA network across NSW & ACT. A Network that is truly embedded in all parts of their communities.
"NSW & ACT RDAs are part of a national network of organisations funded by the Federal government to build strong, confident, and vibrant regions. They do this by influencing and facilitating economic development in their regions. They provide guidance and insights to organisations relocating or investing in the regions and promote, facilitate and support workforce and sustainable population opportunities."
As stated by the Assistant Minister, RDA's are well placed to guide prospective investors as to the many opportunities available in the regions. At RDA Northern Rivers we invite potential investors to connect with us to explore the many opportunities our region has to offer.
Download the Regional Development Australia NSW & ACT Prospectus here