Work. Play. Live Northern Rivers
RDA Northern Rivers has partnered with the NSW Reconstruction Authority, Healthy North Coast and Training Services NSW to roll out a companion platform to "Jobs Northern Rivers" which was launched in May 2023.
The Live Northern Rivers platform was made accessible to support workforce attraction to the Northern Rivers region. Live Northern Rivers can be accessed on the web via https://livenorthernrivers.com.au.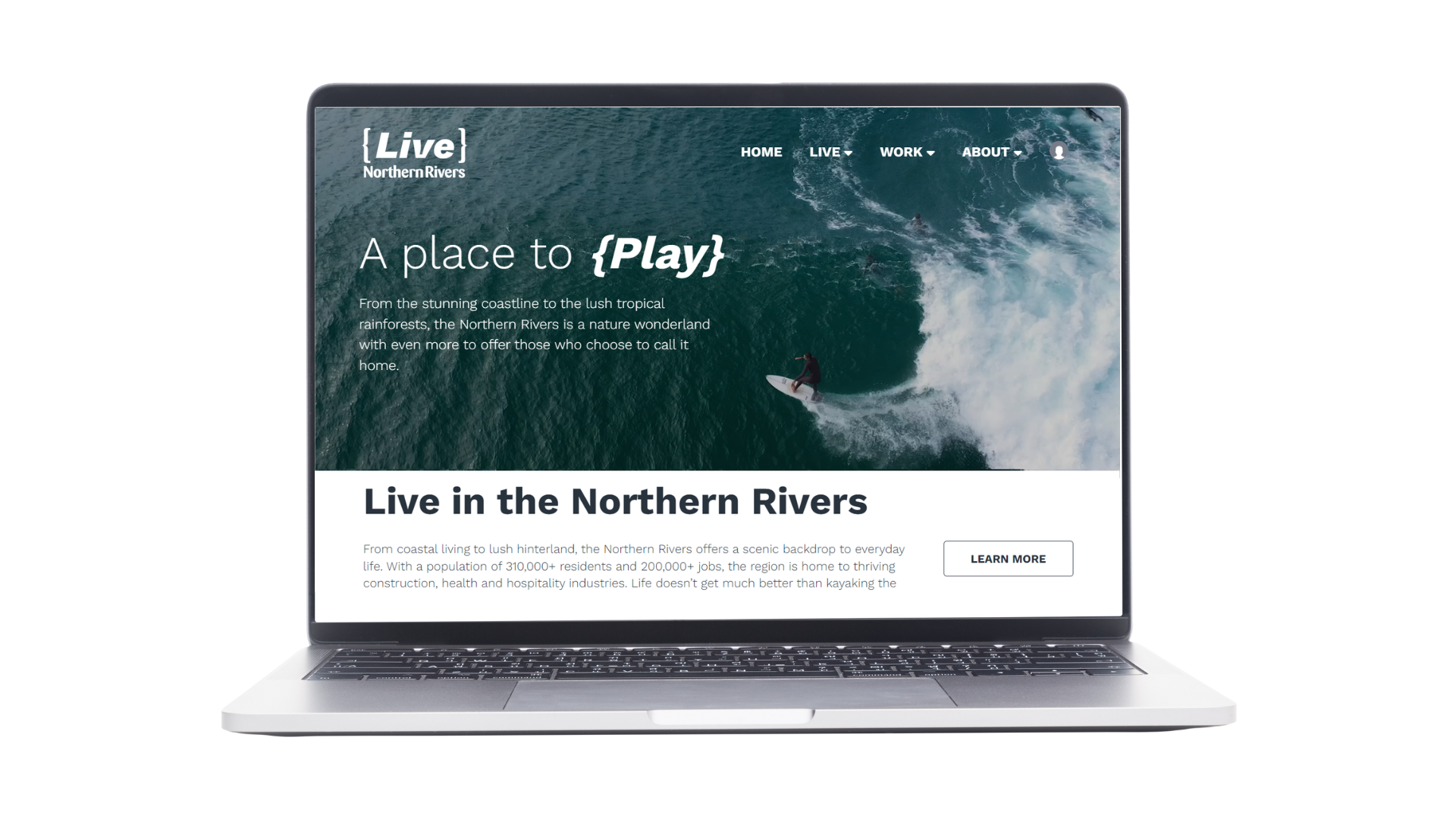 Live Northern Rivers is a platform promoting the liveability of our region. It covers the local government areas of Clarence Valley, Richmond Valley, Lismore City, Kyogle, Ballina Shire, Byron Shire, and the Tweed Shire.
Nathan McGrath, RDA Northern Rivers Director of Regional Development said, "With job vacancies remaining high, supporting workforce development in our region must also involve attracting job seekers from beyond the region."
Information about lifestyle, economy and community for those who are considering a move to the region is provided on the platform. This includes:
people who are considering relocating to our region for work or lifestyle,
previous residents contemplating a return to the region, and
current residents interested in relocating to another part of the beautiful Northern Rivers.
A steady feed of amazing events happening across the Northern Rivers showcases the wide range of interests, community groups, entertainment and professional activities available.  Groups that are holding events can list their event for free. Almost a thousand events are already listed via an automated feed of events drawn from across the web.
Businesses within the region are also invited to list their business and have a dedicated page. Here they can promote their services, products, and locations.
Registration as an employer or a jobseeker is simple. Head to the website https://jobsnorthernrivers.com.au and click the button to "Join this Community".