A small and dedicated staff team ensures the work of RDA Northern Rivers continues to support the diverse communities of the Northern Rivers.

Tim Williamson, Director Regional Development
Tim Williamson took on the role of Director of Regional Development in Jan 2018. Tim has many years of experience working in regional development positions. This experience extends to working one on one with local SMEs through to larger industry clusters. Working in State (QLD) and Commonwealth government regional roles he has been responsible for planning, coordinating and facilitating regional economic development.

Donna McIntyre, Administration Manager
Donna joined the RDA-NR in September 2013.  She brings a wealth of experience from her time at Southern Cross University, where she spent a number of years working in regional tourism and the community engagement space.  She has a strong background in office administration and event management and is excited about the opportunity to contribute to the work of RDA-Northern Rivers.

 Kyllie Walker, Finance and Data Analyst
Kyllie is the face behind the stats on the RDA Northern Rivers websites. Utilising data from various sources, Kyllie creates easy to read regional data sets for local government, business and industry. Kyllie was born and raised locally and has an avid appreciation of the Northern Rivers. On completing high school at Trinity Kyllie headed to Melbourne to study Business at RMIT and begin her career. Kyllie's professional background is in the finance and business management areas in both commercial and not-for-profit environments, nationally and internationally. Kyllie joined the RDA-NR in April 2013 working in both finance and research and is excited about the opportunity to contribute to the work of RDA-Northern Rivers.

Heidi Bone, Communications Officer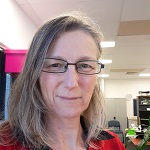 Heidi joined RDA Northern Rivers in April 2014 as a graduate from our 2013 Digi-Advantage regional program. She holds a BA in Communications and has a keen interest in digital media and marketing strategy. Her role includes editor of our regular e-News newsletter, managing our social media and keeping the RDA Northern Rivers website up to date. She is an office ICT all-rounder and keeps the office IT systems maintained as well as undertaking specific projects. Heidi has a background in administration and project work in the not for profit and tertiary education sectors. She is also a certified yoga teacher and holds regular classes in Lismore.