The Northern Rivers NSW Brand represents an exciting opportunity for businesses and organisations across the Northern Rivers.
What is the Brand?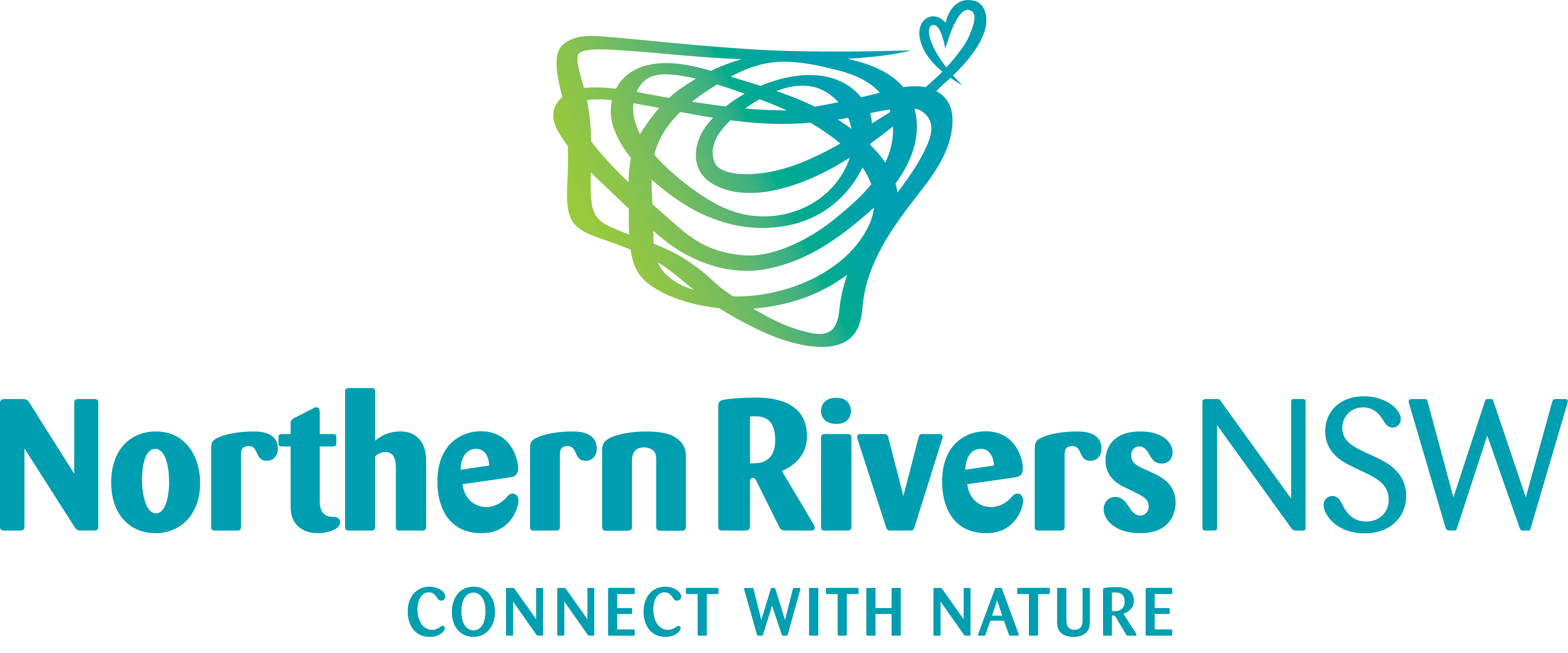 The Northern Rivers NSW Brand is the symbol of a new economic and cultural era for one of New South Wales' oldest, diverse and alluring regions. This region includes the seven local government areas of the Northern Rivers of NSW, from the Tweed border to the Clarence Valley.
Why do we need a Brand for the region?
The new Northern Rivers NSW brand brings together the power of one of Australia's most beautiful, creative and innovative regions, giving it a single point of focus and representation while still celebrating the diversity and differences of the region.
In an ever-competitive world, businesses and their communities need a point of difference and scale. The Northern Rivers NSW Brand ties these communities together, harnessing the power of the region's 250,000+ population in a single voice. Physically connected by the rivers of northern NSW, these communities are now connected by a common brand demonstrating tangible scale.
How was it developed?
The Northern Rivers NSW Brand was developed by a collaborative partnership of regional businesses, industry bodies and government representatives. This partnership is the Northern Rivers Together (NRT) Steering Group and is based on extensive consultation across the region.  NRT includes the Northern Rivers Joint Organisation, Regional NSW, Regional Development Australia – Northern Rivers, Destination North Coast, Southern Cross University, Business NSW – Northern Rivers, Northern Rivers Food, NCMC and NORCO.
How is the Brand funded?
The NRT has developed extensive budgeting and business plans to oversee the implementation phase (2 years). Funding has been provided by a number of our local councils with contributions from industry leaders (Founding Partners). Funding is also being sought from State and Federal Governments. This funding model will enable free access to the brand for businesses and organisations across the region for a minimum of two years.
You can view the Northern Rivers NSW Brand journey here.
For more information and to register, go to the Northern Rivers NSW website.