RDA Northern Rivers invites Northern Rivers businesses for an online forum focused on crucial topics related to immigration, workplace relations, and the labour market in the Northern Rivers.
In this webinar, you will hear the latest information from representatives from the Department of Home Affairs, the Fair Work Ombudsman and RDA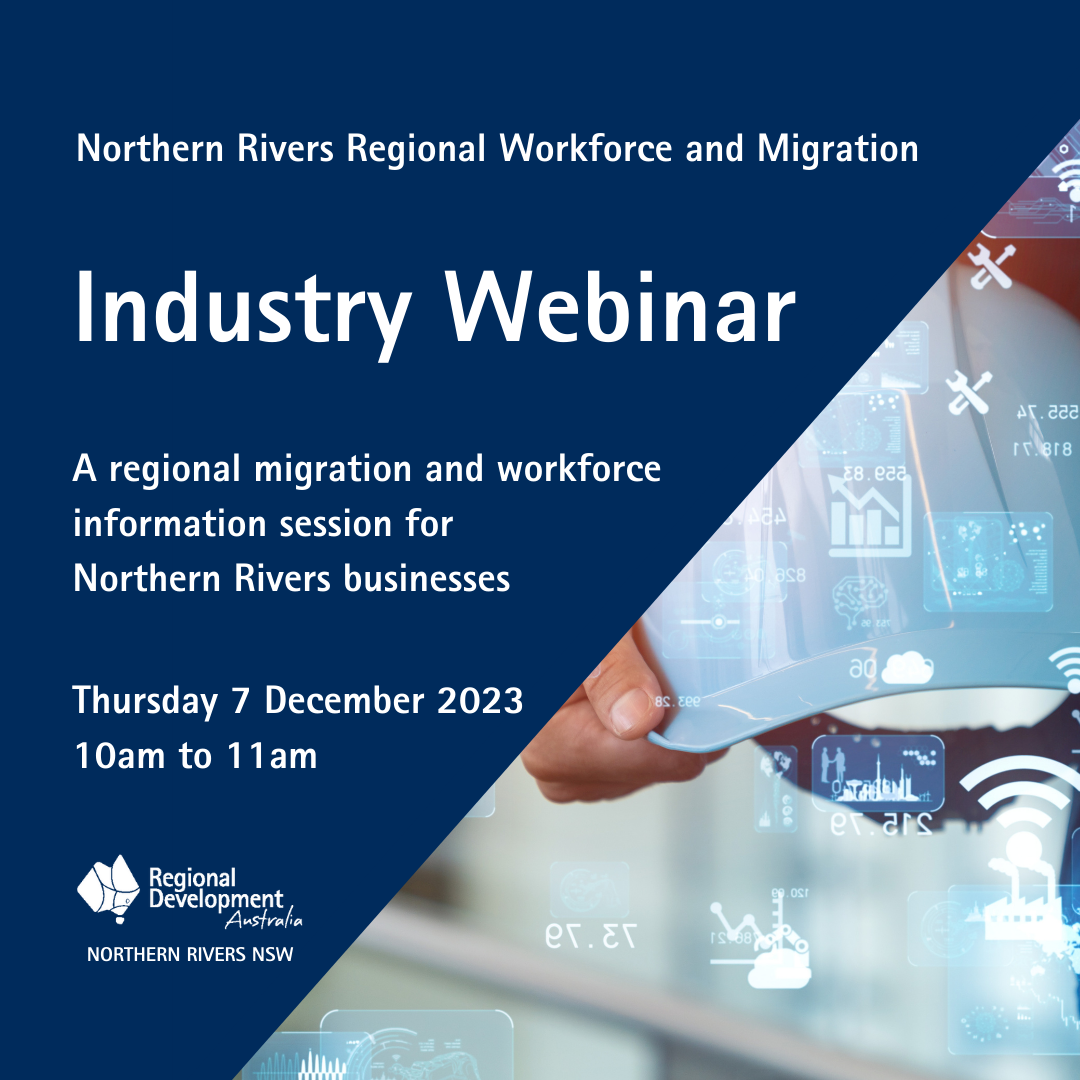 Northern Rivers. This is an invaluable opportunity for businesses to gain insights, exchange knowledge, and establish effective strategies for navigating the ever-evolving landscape of immigration policies, workplace relations, and the labour market.
Date:        Thursday 7 December 2023
Time:        10am to 11am
Topics to be covered include:
Immigration Policies and Procedures
Overview of the employer sponsored visas and eligibility criteria
Update on the Migration Review
Workplace Relations and Regulations
Updates on regulations affecting workplaces
Employment contracts and legal obligations
Q&A Session 
The presenters will be available for questions and answers after their presentations.
Please Register here by 30 November 2023 to confirm your attendance.
If you have any specific topics or questions you would like to address during the meeting, kindly let us know in advance by emailing rda@rdanorthernrivers.org.au so that we can ensure they are included in the agenda.
For more information about workforce visas visit our Migration page.